Cotton price steady amid better supply (Pakistan)
Supplies from the new cotton crop have improved as sizeable quantities have started arriving in the market, majorly from the coastal cities of Sindh. The Karachi Cotton Association kept its spot rate unchanged.
Cotton broker Syed Mud­abir Shah said picking somehow gets mom­entum in cities in Sindh including Badin, Degree, Gularhci, Mirpur Khas and Umerkot.
He said the price of phutti (seed cotton) rose by Rs50 to Rs3,500 to Rs3,625. However, the price of cotton seeds reduced from Rs1,700 to Rs1,650 while wholesalers held a huge quantity of oilcake from last year.
Moreover, yarn prices remained unchanged amid increase in its demand.
Meanwhile, the Punjab government has directed its crop-reporting department to finalise the cotton sowing report till June 20 so that a strategy to achieve the target of 10 million cotton bales could be devised.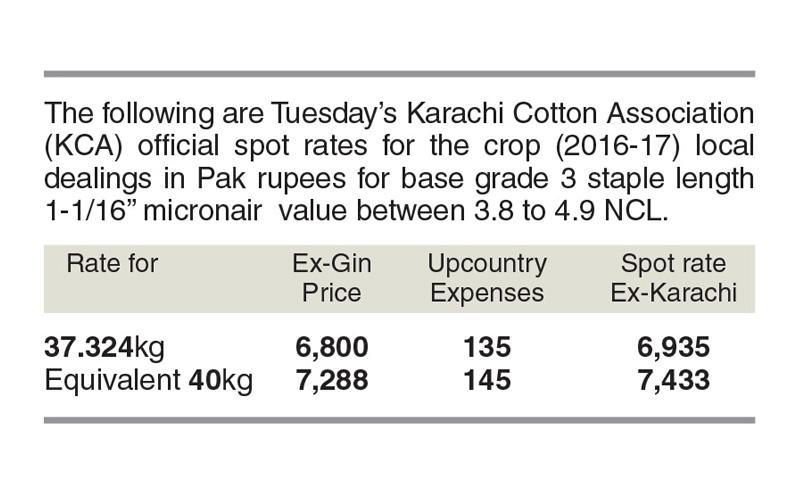 Punjab's director general of agriculture said the province has so far achieved its 90 per cent sowing target. Sowing in some areas of Sindh and Punjab is still under way.
Major deals on the ready counter were: 200 bales from Shahdadpur at Rs7,000 (new crop), 190 bales from Lodhran at Rs6,850 and 200 bales from Vehari at Rs6,800.
Keywords: